Have questions about the AzCDL Foundation? 
Fill out the form below and we will contact you!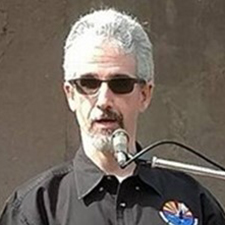 Dave Kopp (2/24/66—8/24/2022)
President Emeritus, Co-Founder
Dave Kopp is the co-founder and President of the Arizona Citizens Defense League and the AzCDL Foundation. He is an East Coast transplant, a former computer programmer, and a family man. Dave spends his time restoring and protecting the right to keep and bear arms through legislative lobbying. He is a strong voice protecting Arizonans against anti-rights groups and legislation that seek to limit our freedoms. Dave works closely with the legislature to get strong pro-rights bills written and passed into law, while stopping freedom restricting bills, earning Arizona the reputation for being the friendliest state for gun owners. Significant amongst AzCDL's many successes was the 2010 "Constitutional Carry" bill, restoring the ability of law-abiding adult citizens to carry openly or concealed without government permission. Dave is passionate about the work he does and is a sought-after speaker and knowledgeable resource in the firearms community. One of his favorite quotes explains why Dave is a dedicated and driven champion for Arizona firearm owners: "All that is necessary for the triumph of evil is that good men do nothing."– Edmund Burke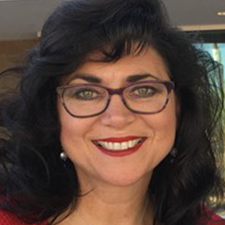 Cheryl Todd
President, CEO, and FASTER-AZ Coordinator
Cheryl Todd is the Executive Producer and Co-Host of Gun Freedom Radio, owner of AZFirearms Auctions, Pot Of Gold Auctions and founder of the grassroots movement Polka Dots Are My Camo. She is a wife of 36 years, mother, and grandmother. She has a master's degree in organizational leadership, an undergraduate degree in psychology, and is an avid reader. Cheryl is passionate about safety and our freedoms and travels the country speaking as a champion for our Second Amendment Rights. Cheryl is the Arizona State Director for The DC Project and serves on several boards including the Arizona Citizens Defense League Foundation, the Arizona Association of Women Law Enforcement Officers, and the East Valley Second Amendment Coalition led by AZ Congressman Andy Biggs. She is a regular contributor on several gun-related news platforms and has won multiple awards for her work as a driving force in preserving the Legacy of Freedom for generations to come.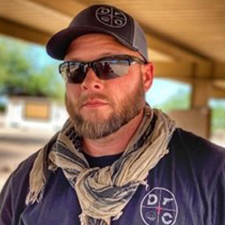 David Laird
Vice President, Social Media Director, FASTER-AZ Liaison
David Laird is the owner of Dynamic Combative Solutions LLC and is passionate about firearm safety, training, and firearms owners being properly prepared to protect themselves and those around them. He has been a self-defense and firearms instructor for over 20 years and is an avid supporter of the Second Amendment and our unalienable rights. Some of his certifications include NRA Training Counselor, NRA Carry Guard Instructor, and an Active Self Protection Certified Instructor. Dave recently completed the FASTERSavesLives training and is working towards bringing FASTER to our Arizona Schools. He served overseas as a civilian contractor and volunteered for the Maricopa County Sheriff's Department for 4 years. He has studied martial arts since the age of 10 and currently holds black belts in Tae-Kwon-do, Moo-Duk-Kwan-Tang-Soo-Do, Tai-Chi, Aikido, and has studied various other styles. Dave is 10th generation Army, serving with the 82nd airborne division in the infantry. Dave is a husband of 20 years, father of 7, grandfather of 2, and is a man of great faith.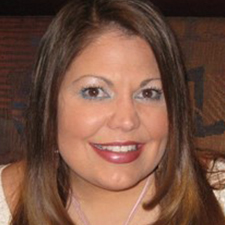 Kim Bishop
Treasurer
Kim is the Public Relations and Marketing Manager for Gun Freedom Radio, AZFirearms Auctions, and Pot Of Gold Auctions. She is a passionate gun rights advocate and supports several pro-gun and safety organizations such as The DC Project, Polka Dots Are My Camo, The Well Armed Woman, FASTERSavesLives, Eddie Eagle, and Refuse To Be A Victim. Before she joined the Board of Directors, Kim was a lifetime member of the Arizona Citizens Defense League and volunteered to organize and support their events and the important work they do. She is on several planning committees throughout the valley for pro-freedom events such as Celebrate and Protects the Second Amendment 2A Rally held at the AZ State Capitol every year. Kim is an avid supporter of our first responders and sits on the Board of the Arizona Association of Women Law Enforcement Officers which is focused on donating lifesaving body armor to departments in need. She is very close with her family and enjoys range time with her nieces and nephews. She is a huge dog lover and one of her next goals is to raise the resources for body armor for all K-9 officers.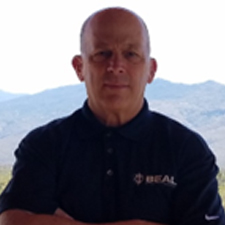 Mark Russell
Director
Mark has been a Preventive Medicine physician for 37 years and has a master's in Public Health. He has a lifelong involvement in the shooting sports with family members, many of whom are gunsmiths. Mark enjoys all outdoor activities with his family, a favorite is competing in automobile road racing with his sons. Mark is a board member of Heirs of the Republic, a non-profit organization dedicated to the principles of freedom and liberty that were set forth in our country's founding documents. He is passionate about organizations that protect our gun rights and is a proud lifetime member of Arizona Citizens Defense League, Gun Owners of America, the Second Amendment Foundation, the NRA and a member of Doctors for Responsible Gun Ownership. Mark is driven to use his voice for our gun freedoms and is a firm believer that without the Second Amendment, no other rights would survive. The God given right to protect our one and only life and the lives of those we love unites us and is the backbone of the Bill of Rights.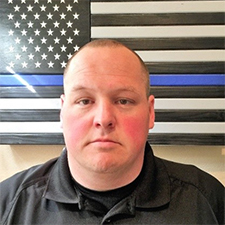 Clayton Wilcox
Director
Clayton Wilcox, originally from Ohio, has called Arizona home for over fifteen years. Clayton is the owner of 2A Training LLC, and has been an active Law Enforcement Officer and an Emergency Medical Technician for over twenty years. Clayton has worked in public service since 2003. He has a heart for service and is always looking for any opportunity to serve his fellow citizens. Clayton has a passion for educating people about firearms, self-defense, and personal security. Some of Clayton's training certifications include AzPOST Firearms Instructor, NRA Training Counselor, DHS – Run. Hide. Fight. Instructor, and Stop the Bleed Instructor. Clayton is a member of the National Rifle Association and the Arizona Citizen Defense League. He is instramental in helping the AzCDL Foundation bring FASTER Saves Lives to Arizona schools.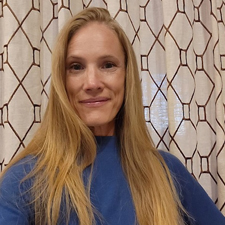 Katie Nelson
Director
Katie Nelson is a professional Educator in a K-8 School and has earned her Certificates through the FASTER Foundations and FASTER Level 1 courses twice.
Katie holds degrees in Business Administration and Education. She has been a teacher for over 15 years and is currently Credentialed for grades K-8 and has experience with special needs children.
She has valuable insight into schools and school systems and is an excellent advocate for firearms safety training and the FASTER program. Katie is also a wife and a mom to two school-aged children, is able to speak to teachers, staff, and parents from both personal and professional experience.